GRILL KOBASICA


GRILL SAUSAGE

45 kn/5.97 €

2 kobasice, pommes dipsters, luk, ajvar
2 sausages, pommes dipsters, onion, ajvar

TAGLIATELLE PRŠUT I KADULJA


TAGLIATELLE PROSCITU AND SAGE

60.00 kn/7.96 €

tagliatelle, pršut, začinsko bilje, vrhnje za kuhanje, kadulja, maslac
tagliatelle, prosciutto, herbs, cooking cream, sage, butter

RIŽOTO PILETINA


CHICKEN RISOTTO

56 kn/7.43 €

riža,piletina, šampinjoni, tikvice, crveni luk, paprika, cherry rajčica, maslinovo ulje, grana padano
rice, chicken, mushrooms, zucchini, red onion, pepper, cherry tomato, olive oil, grana padano

BIFTEK U BIJELOM UMAKU S TARTUFIMA


STEAK IN WHITE SAUCE WITH TRUFFLES

188 kn/24.95 €

biftek, tartufi,vrhnje za kuhanje, maslac
steak, truffles, cooking cream, butter

PALAČINKE NUTELLA


NUTELLA PANCAKES

25 kn/3.32 €

palačinke s Nutella namazom & plazmom,kuglica sladoleda
pancakes with Nutella spread & plasma cookies, a scoop of ice cream
Pogledaj i ostatak naše sjajne ponude.
PIZZA
Rapsodija okusa
Kombinacija vrhunskih sastojaka za pravi talijanski doživljaj.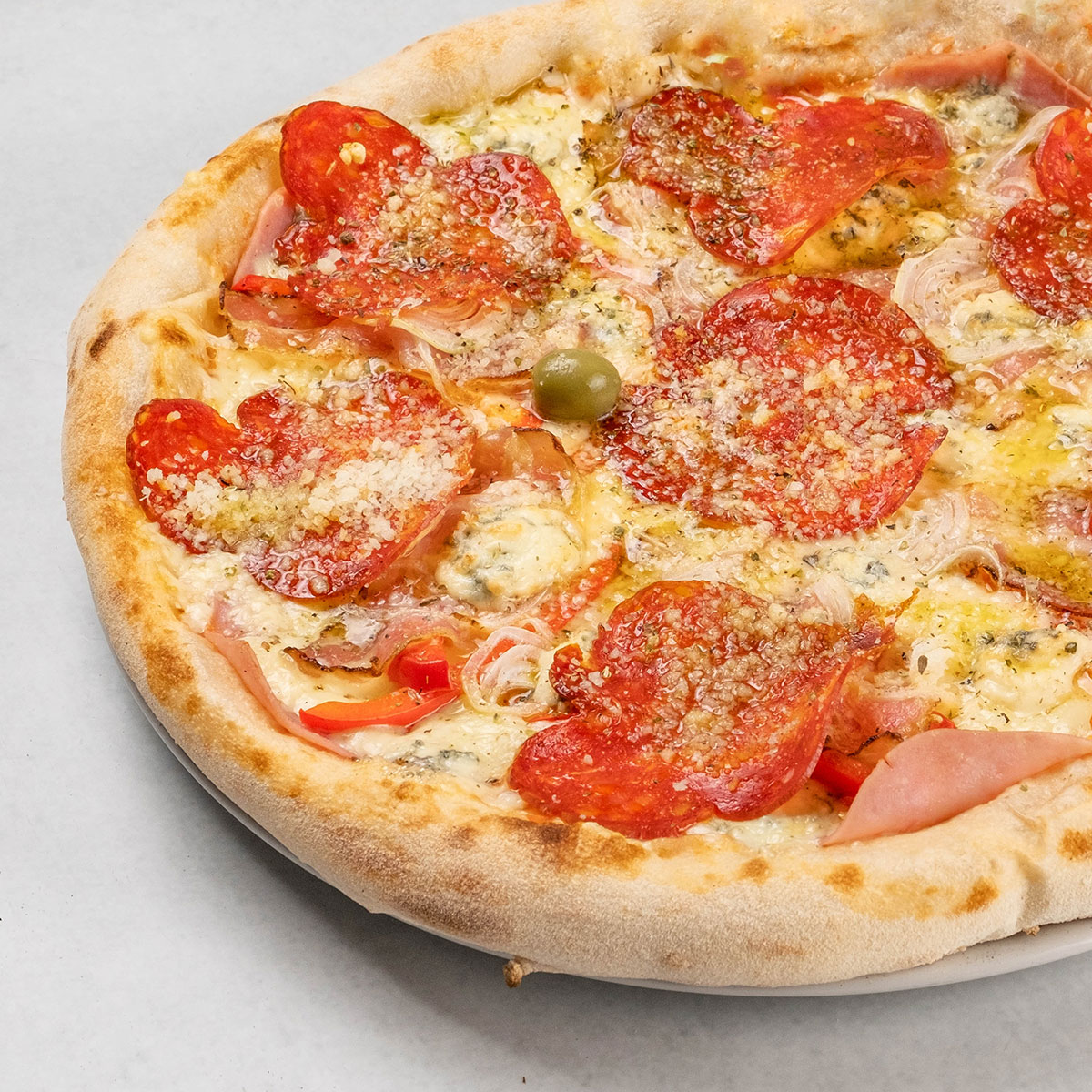 Profesionalnost i strast
Fuzija neponovljivih okusa
Probaj i ostale specijalitete iz naše ponude.